2nd ANNUAL ORLANDO SINGS CHORAL FESTIVAL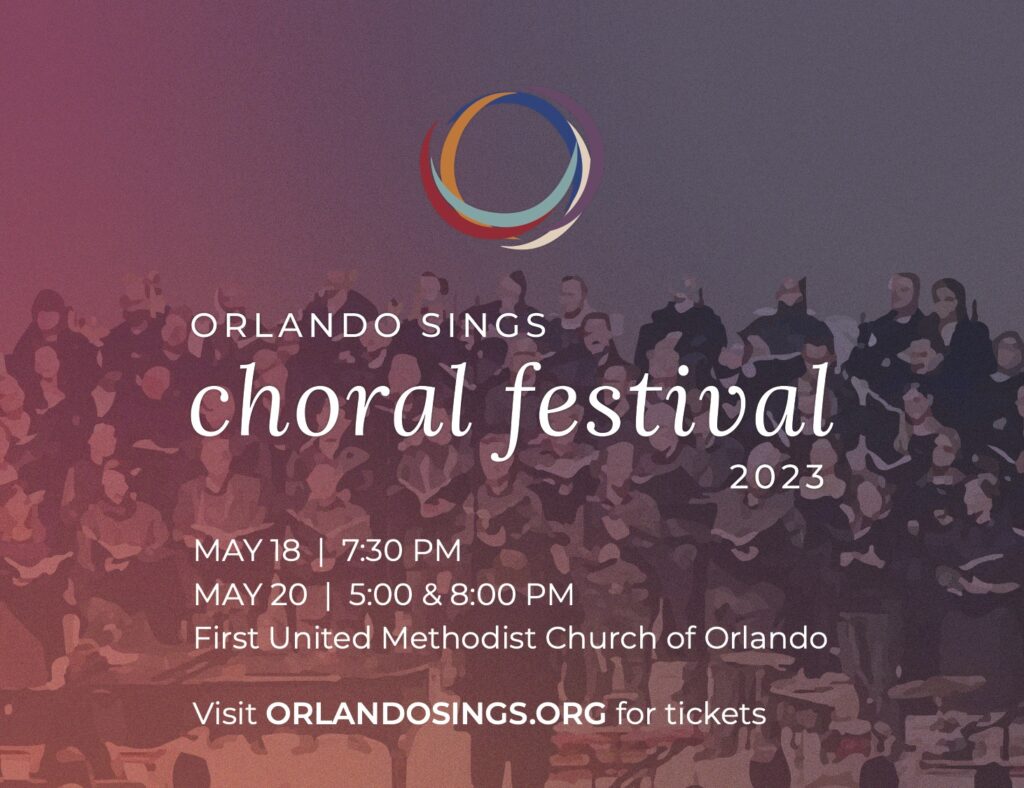 THE DREAM
Our dream is for the Orlando Sings Choral Festival to feature professional choral performance at the highest level and become a catalyst for the creation and promulgation of new and innovative choral works that truly move the art form forward. That dream becomes a reality this year as we present three concerts in three days with powerful and innovative works sure to inspire!
---
THE CONCERTS
---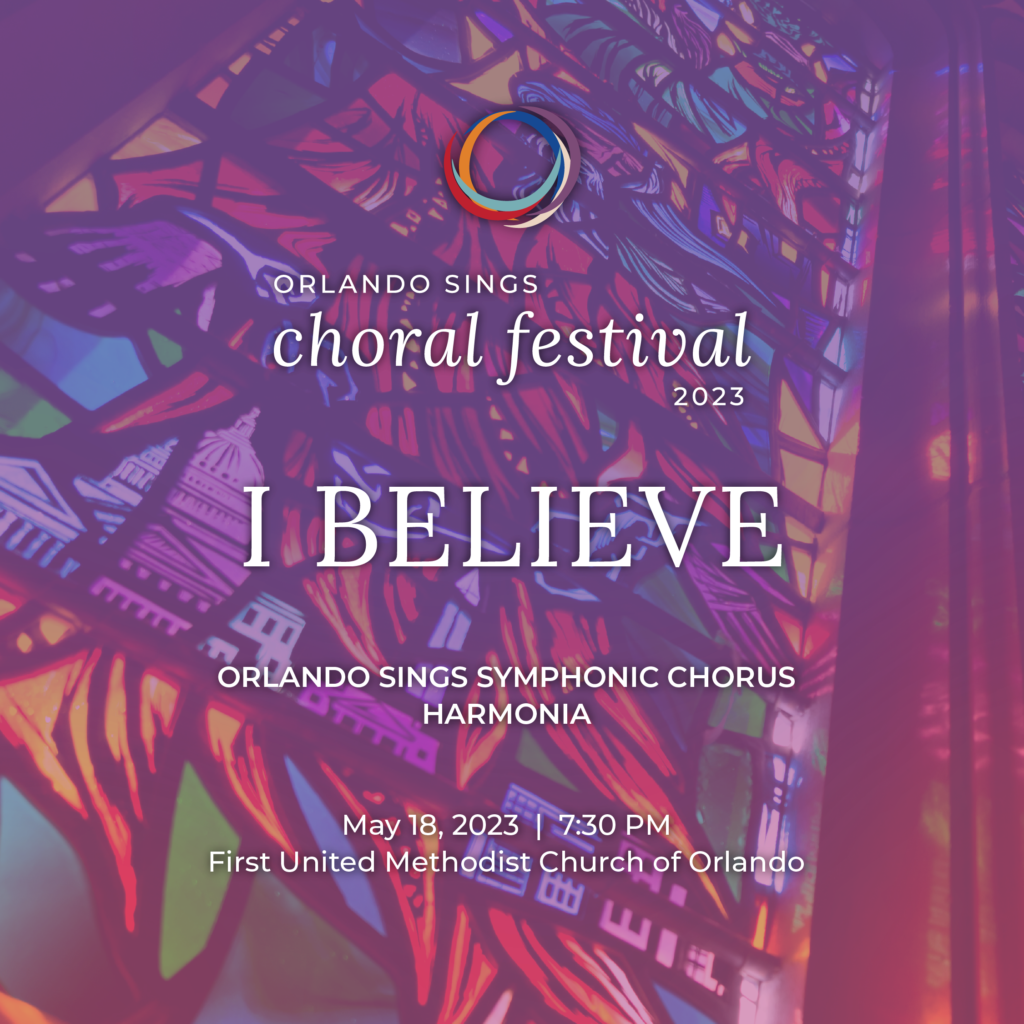 MARGARET BONDS CREDO | ANDRÉ J. THOMAS MASS | May 18, 2023 | 7:30 PM
Join us for the first concert of the Orlando Sings Choral Festival 2023 featuring composers Margaret Bonds and André Thomas. The stunning Harmonia ensemble will open the program with stirring works for soprano-alto chorus, including the brand new, not yet published piece called "A Song of Life" by composer Marques Garrett as well as "Ain't No Fairy Tale Here" by Zanaida Robles. Next on the program will be Margaret Bonds' Credo, a setting of W. E. B. Du Bois' prose poem in which he declares his philosophy of racial equality. This will be conducted by Chevalier Lovett in his Orlando Sings debut. Subtitled "A Celebration of Love and Joy," the gospel-style mass of André J. Thomas with piano, drums, and bass guitar will uplift and inspire. Guest solo artists include soprano Kyaunnee Richardson, baritone Michael Preacely, and Metropolitan Opera tenor Bernard Holcomb!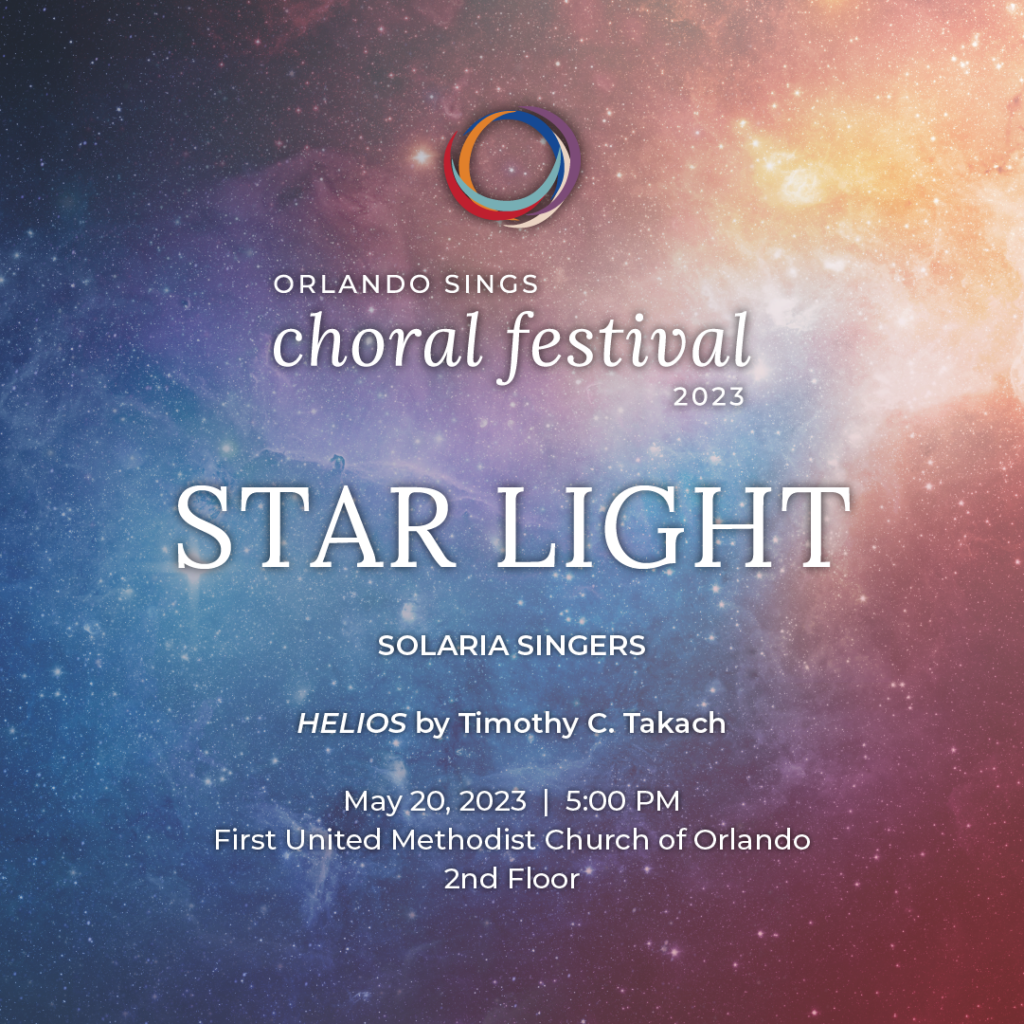 HELIOS by TIMOTHY C. TAKACH | May 20, 2023 | 5:00 PM
Timothy Takach's Helios is a concert-length work that explores the mythology surrounding our solar system. Hear the horse-led chariots in Neptune, and the siren call of the sopranos and altos as they sing of Jupiter. Takach is one of choral music's leading composers, and his gifts for melody and drama are evident throughout this unique contemporary work. This will be the Southeastern US premiere of Helios featuring visual projections created by artist Deborah Johnson.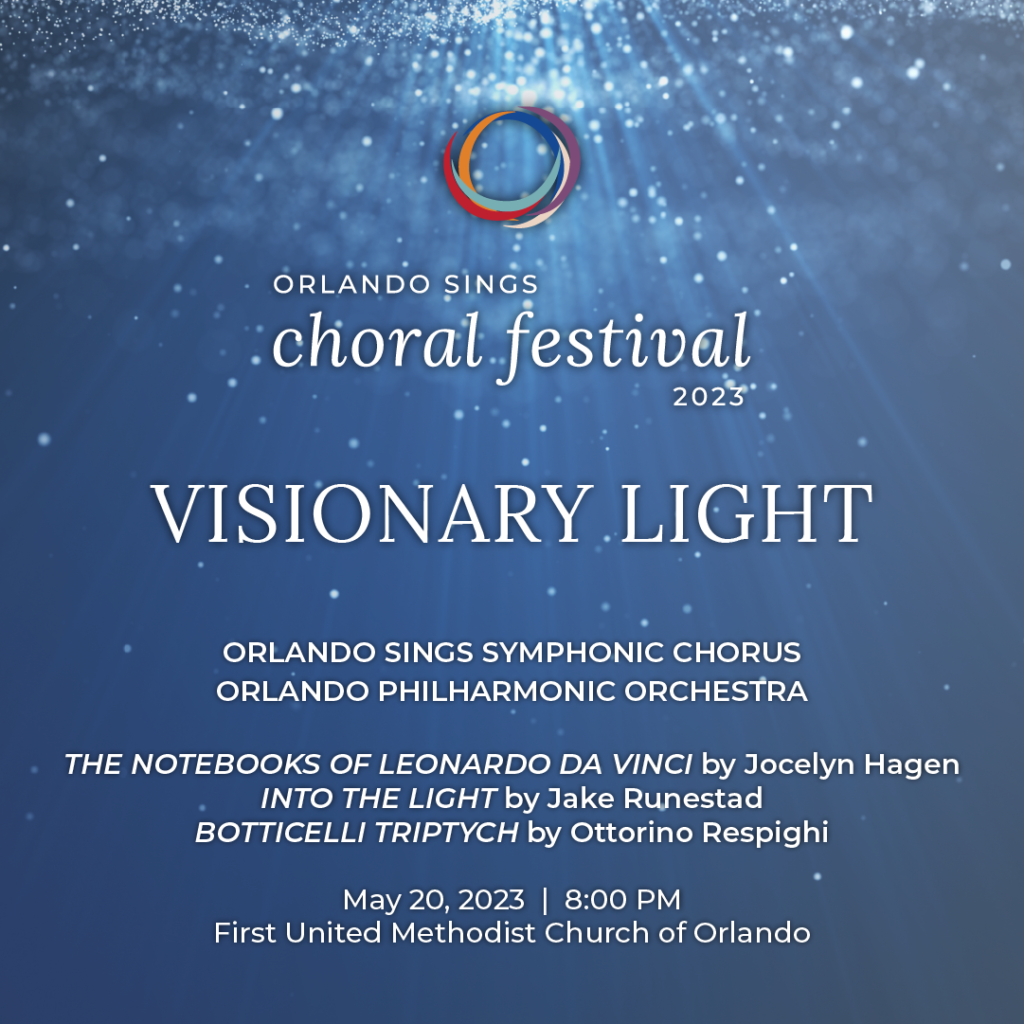 THE NOTEBOOKS OF LEONARDO DA VINCI by JOCELYN HAGEN | INTO THE LIGHT by JAKE RUNESTAD | BOTTICELLI TRIPTYCH by OTTORINO RESPHIGI May 20, 2023 | 8:00 PM
The final program of the Orlando Sings Choral Festival includes three works inspired by historically significant figures of the Renaissance: painter Sandro Botticelli, religious reformer Martin Luther, and the original Renaissance Man: Leonardo da Vinci. Featuring digital projections and cutting edge software that perfectly syncs moving images with the music, this concert will be an aural and visual stunner!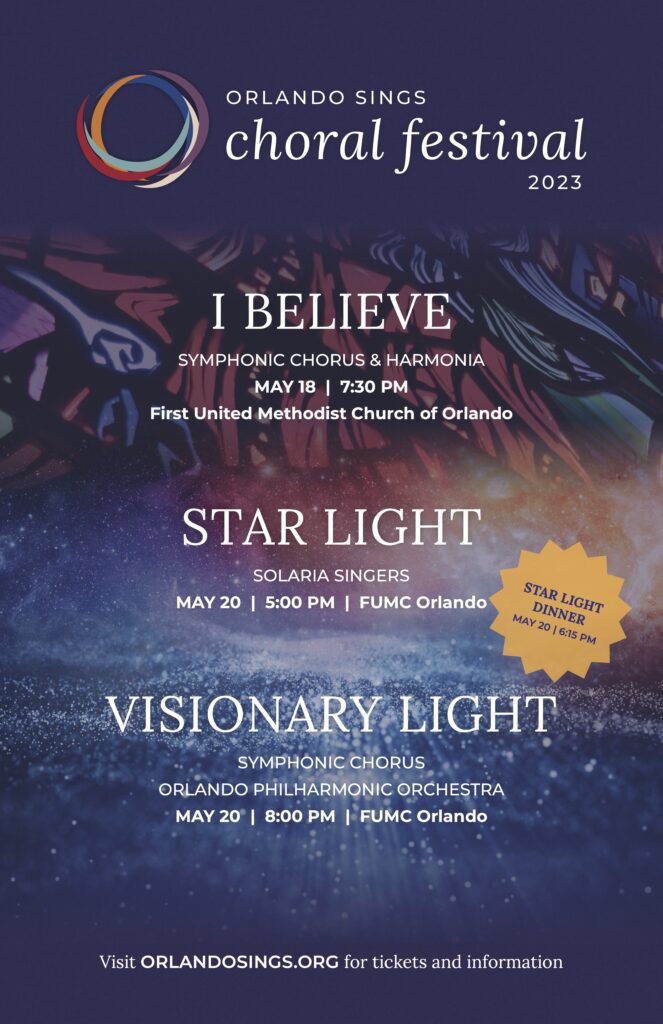 LOCATION
The concerts will be held at the beautiful and acoustically lovely First United Methodist Church of Orlando. The Solaria Star Light concert featuring Tim Takach's Helios (Saturday May 20 at 5:00 PM) will be held in the 2nd floor Contemporary Worship Center. The dinner will be in the ground floor Gathering Space, and the other concerts will be held in the Sanctuary, which is also accessed from the ground floor.
ADDRESS: 142 E Jackson St Orlando, FL 32801
If I'm driving, where do I park?
If you do not often go downtown, we know it can be hard to know where to park. But Downtown Orlando has A LOT of parking that will cost you from $0 to around $10. On-Street Metered Spaces are FREE from 6 p.m. – 8 a.m. You can find parking garage locations here [link]. The closest garages to FUMCO are:
Administration Center Garage (300 Liberty Avenue, Orlando, FL, 32801)
Seaside Garage (77 E Jackson St, Orlando, FL 32801)
Citrus Center Garage (255 South Orange Avenue, Orlando, FL, 32809)