PEOPLE
LEADERSHIP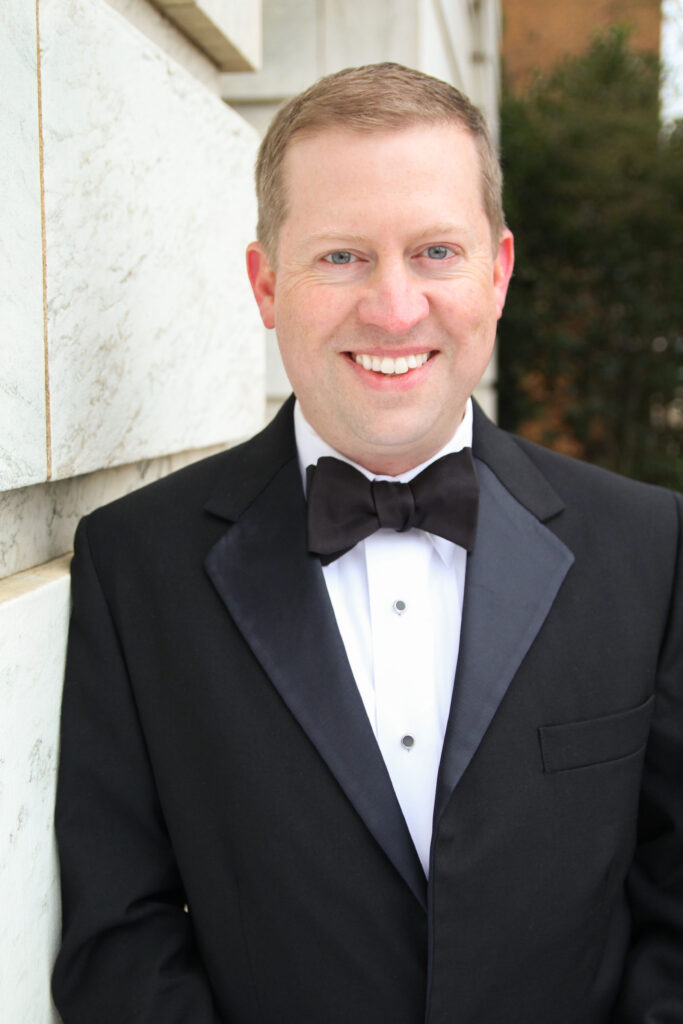 Dr. Andrew Minear,
Artistic and Executive Director
With appearances across the United States, Dr. Andrew Minear is an active conductor, music educator, and choir leader. Dr. Minear is the founding Artistic and Executive Director of Orlando Sings (orlandosings.org) where he conducts the Orlando Sings Symphonic Chorus and the professional vocal ensemble Solaria. He also serves as Director of Music Ministry at All Saints Episcopal Church of Winter Park. Recent or upcoming engagements include Opera Orlando's production of All is Calm, the National Concert Chorus at Carnegie Hall, the National Youth Chorus at Carnegie Hall, the Seoul Oratorio Festival in South Korea, the American Choral Directors Association Southern Region SSAA Honor Choir, Music and Worship Arts weeks in Lake Junaluska and Montreat, and ten all-state choirs. He has conducted multiple summers at the Blue Lake Fine Arts Camp in Michigan and led the Florida Ambassadors of Music on performance tours of Europe. Before it was cancelled due to the pandemic, Minear was one of only 40 choral leaders in the world selected to present at the 12th World Symposium on Choral Music in Auckland, New Zealand. Dr. Minear's passion for expressive music-making has been cultivated through over two decades of experience in children's, church, community, middle school, high school, collegiate, and professional choral settings.
Previously, Dr. Minear was the Director of Choral Activities at the University of Alabama where he conducted University Singers and University Chorus, oversaw the graduate choral conducting program, and taught courses in conducting and choral literature. The UA University Singers performed at the 2018 Alabama Music Educators Association conference, and performances of choral-orchestral works included Bernstein's Chichester Psalms, Bach's Missa Brevis in A, Mozart's Requiem, and the southeastern premier of Jocelyn Hagen's multi-media symphony, The Notebooks of Leonardo Da Vinci.
Prior to joining the faculty at the University of Alabama, Minear pursued a doctorate degree in choral conducting at Michigan State University. He served as the director of the MSU Campus Choir and assistant director of the MSU Men's Glee Club. Under his leadership, the Campus Choir increased in size to over eighty singers and performed their first choral-orchestral work, Borodin's Polovetsian Dances, with the MSU Concert Orchestra. Michigan State University named Minear a University Distinguished Fellow, and his doctoral project was a study of Graduate Choral Literature Curricula and Pedagogy.
Over the course of fourteen years in the Orlando-area public schools, Andrew Minear taught middle school and high school Chorus, Music History, Keyboard, Musical Theater, and AP Music Theory. He was the founding Director of Choirs at Lake Buena Vista High School; and during his six years as Choral Director at Dr. Phillips High School, home of the Visual and Performing Arts Magnet for Orange County Public Schools, the Chorus Department grew from 100 to over 240 singers. The DPHS Concert Choir performed with the Orlando Philharmonic Orchestra, and Minear's students were selected over 180 times for All-State and ACDA Honor Choirs. Cora Bella, the advanced SSAA choir, performed to acclaim at State (2011), Southern Division (2012), and National (2013) Conferences of the American Choral Directors Association.
He holds memberships with the American Choral Directors Association (ACDA), American Guild of Organists, Chorus America, International Federation of Choral Music, National Association for Music Education, and the Royal School of Church Music. He has served as Associate Editor of The Choral Scholar, the Journal of the National Collegiate Choral Organization, and on the boards of Alabama ACDA, Florida ACDA, the Florida Vocal Association, and the Michigan School Vocal Music Association.
Dr. Minear has attended conducting workshops with Rodney Eichenberger, Simon Halsey and Helmuth Rilling; and he was recognized as a finalist for the 2015 American Prize in Conducting. Dr. Minear received his Doctor of Musical Arts degree in choral conducting from Michigan State University where he studied with Dr. David Rayl, Dr. Jonathan Reed, and Dr. Sandra Snow. He received his Bachelor of Music Education and Master of Music Education from Florida State University where he studied with Dr. Judy Bowers, Dr. Kevin Fenton, and Dr. André Thomas. He holds a Certificate in Grant Writing and Nonprofit Management through the University of Central Florida.
For choral music resources, or to be in touch, visit www.andrewminear.com.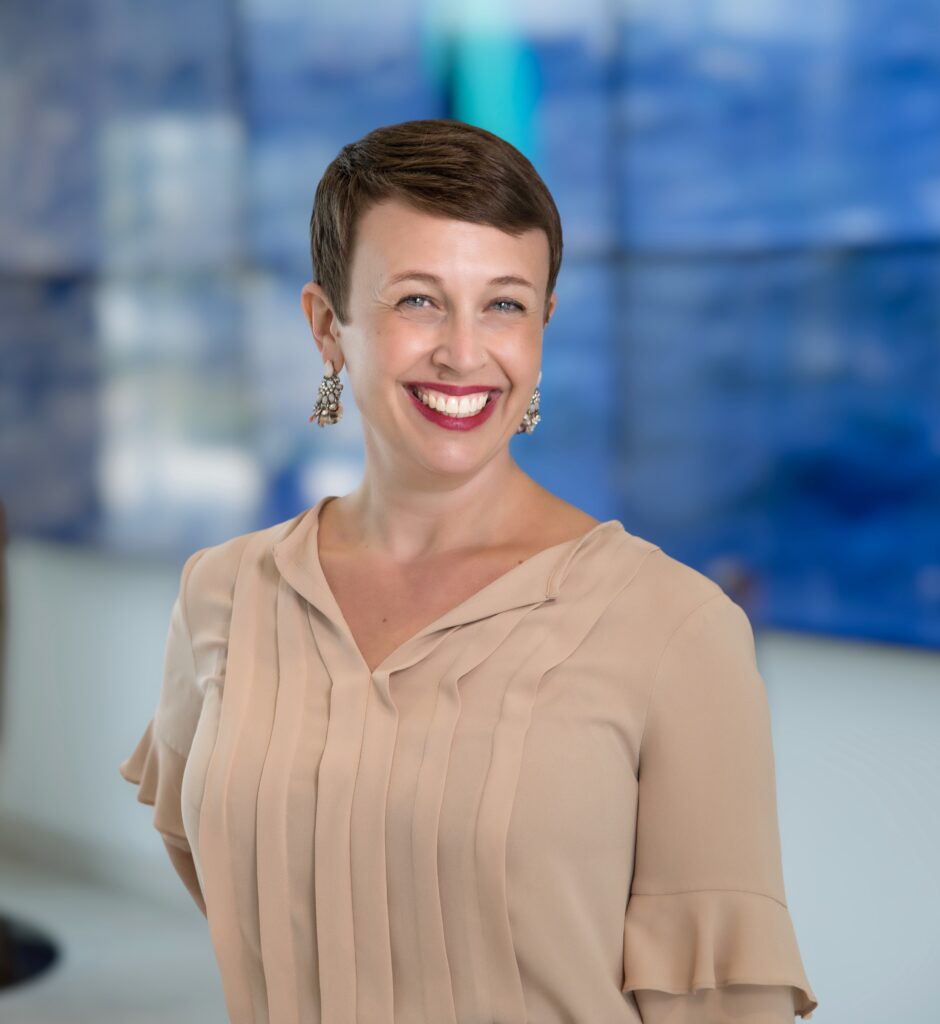 Sarah Purser,
General Manager
Sarah Purser is a Central Florida based mezzo soprano, voice teacher, and arts administrator. She earned her master of arts in music and bachelor of music education degrees from the University of Central Florida. In addition to her role as Business Manager with Orlando Sings, Sarah currently serves as the community engagement coordinator and studio artist program director for Opera Orlando and maintains a private voice studio.
Previously, Sarah spent much of her career directing choirs, teaching voice, and performing in and around the Orlando area. She spent six years teaching high school and middle school chorus in Orange County Public Schools and another ten years directing choirs and teaching AP music theory at Bishop Moore Catholic High School in Orlando. She also served as adjunct voice instructor and taught music theory courses at Valencia College from 2012 until 2019.
Sarah is a founding member of the professional women's vocal ensemble, The Helena Collective whose 2019 collaboration with Opera Orlando on their original production "6/VIII: The Six Wives of Henry VIII" received accolades and won critic's choice award at the Orlando Fringe Festival. Sarah also enjoys singing with the professional choir at the National Shrine of Mary, Queen of the Universe and frequently performs roles with Opera Orlando as well as other companies. Recent performances include Marcellina in Marriage of Figaro; Jane Seymore in 6/VIII; The Six Wives of Henry the VIII, Hansel in Hansel and Gretel, and Tisbe in Rossinni's Cenerentola.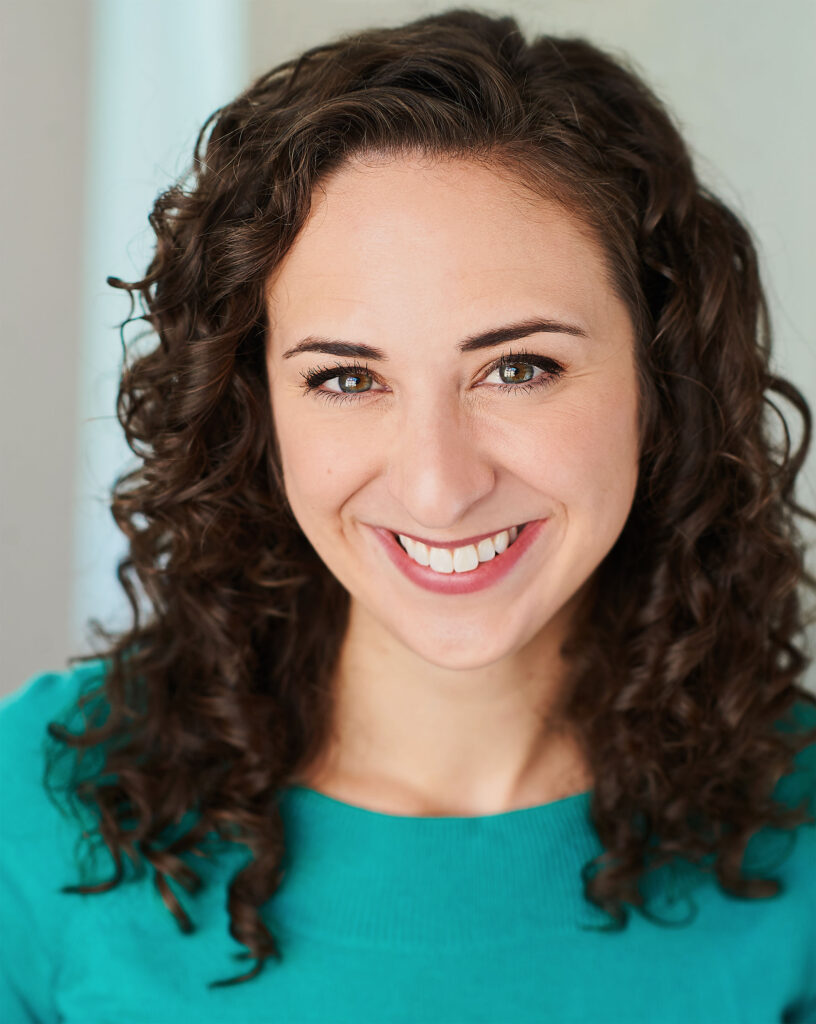 Kat Supina,
Marketing Associate
Kat Supina is an artist who enjoys working in many different mediums. Originally from Pennsylvania, she obtained degrees in music at the University of Delaware (B.M) and University of North Texas (M.M.), and pursued a certificate in graphic design at the Shillington School in New York. While in New York, Kat embarked on parallel careers in performing and marketing, working with brands like Blackberry and Tough Mudder, while singing with the Fifth Avenue Presbyterian Church Chamber Choir and New York City Opera.
Now in her fourth year as an Orlando resident, Kat is thrilled to expand her role with Orlando Sings as Marketing Associate, in addition to performing with the Symphonic Chorus and Solaria Singers. You can also find Kat singing with the Voices of Liberty at EPCOT. When not immersed in music, Kat enjoys playing video games, running, cooking, and spending time with her husband Rob and their cats Pixel, Enzo, and Amelia.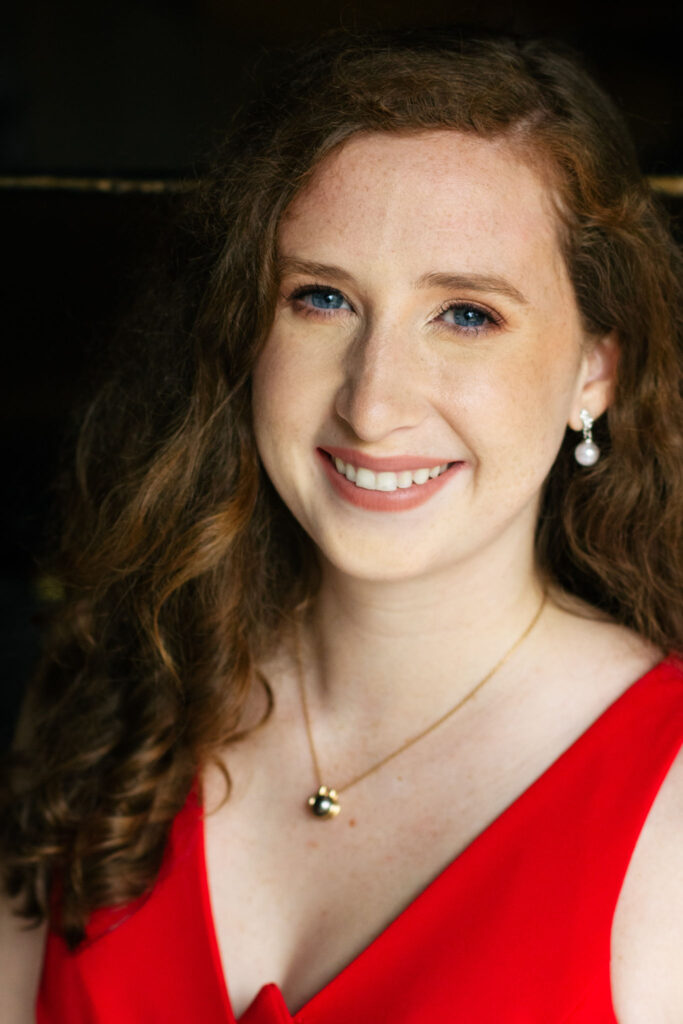 Katie Counts,
Program Assistant
Senior Singers
Katie Counts is dedicated music educator and board certified music therapist. She earned her Bachelor of Music degree in music therapy from the University of Alabama, studying under Dr. Andrea Cevasco-Trotter and Dr. Ellary Draper.
Ms. Counts first discovered her joy in teaching and serving others while working with the Tuscaloosa County High School Wildcat Choir, an adaptive choir for high school students with multiple disabilities and typically developing students. Since then, Ms. Counts has gained experience working as a music therapist in many different settings, including inclusive school music classrooms, schools for children with emotional and behavioral disorders, assisted living facilities, and multiple different medical settings.
Katie completed her Master of Arts degree in music education from the University of Alabama, studying under Dr. Andrew Minear and Dr. Marvin Latimer. During her time as a graduate student, Ms. Counts served as the assistant conductor for the University of Alabama Women's Chorus. She also was the instructor of the University of Alabama Chamber Choir, a lab choir for undergraduate choral music education students. She had the opportunity to mentor these students on repertoire selection, teaching skills, rehearsal strategy, and conducting gesture.
Additionally, Ms. Counts has been an active church musician, serving as handbell choir director and staff singer for the First Presbyterian Church of Tuscaloosa from 2018-2020. Ms. Counts has also presented interest sessions and participated in poster sessions at the Southeastern American Music Therapy Conference. Ms. Counts is a member of ACDA, NAfME, and AMTA.
ARTISTIC STAFF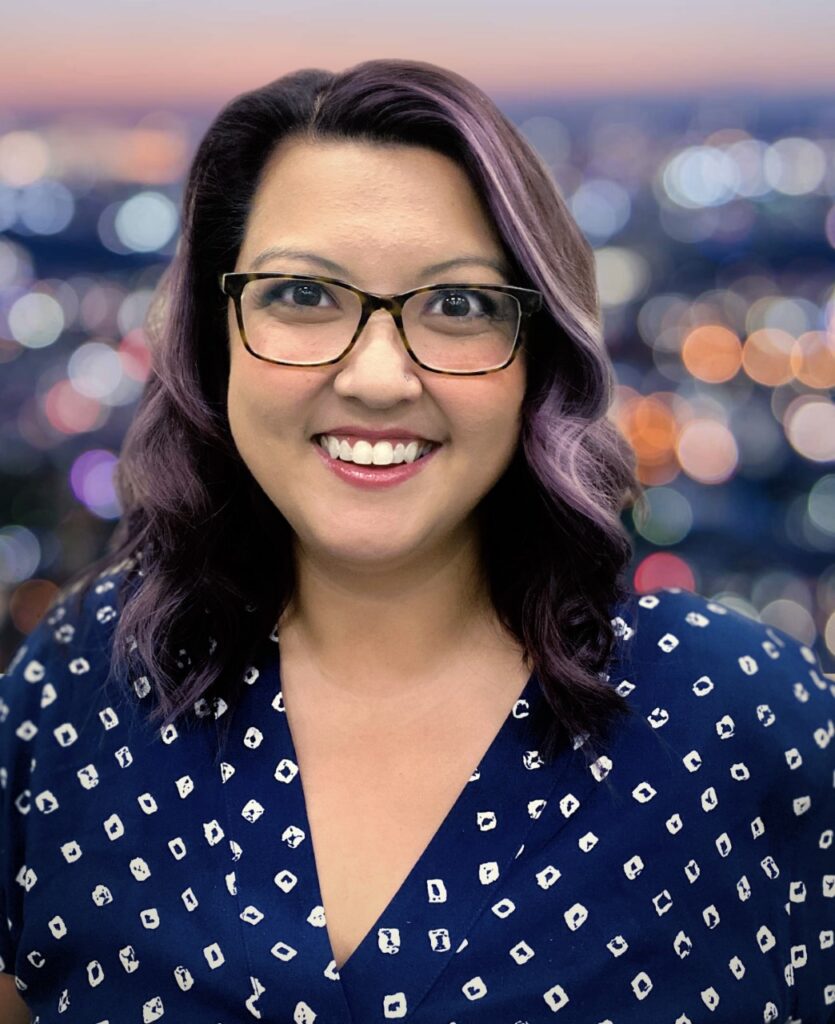 Sandra Shafer,
Conductor
Harmonia
Sandra Shafer is the Director of Choirs at her alma mater Apopka High School and has twice been named "Teacher of the Year" at Liberty Middle School (2014) and Apopka High School (2022). Student choirs under her direction have consistently received Superior Ratings at District Music Performance Assessment as well as toured throughout the United States. Most recently, Apopka High School's Treble Choir "Belles" was invited to perform at the 2021 Florida Conference of the American Choral Directors Association.
As a performer, Mrs. Shafer serves as section leader and soloist at Winter Park Presbyterian Church and sings with the Orlando Sings Symphonic Chorus and Solaria Singers. She is an active conductor, clinician and adjudicator throughout Florida, and has presented sessions at conferences of the Florida Music Educators Association and the Florida Vocal Association. Mrs. Shafer serves as the social media chair for both FL ACDA and Southern ACDA and is an active member of ACDA, FMEA and FVA. Mrs. Shafer holds a bachelor's degree in Vocal Music Education from Stetson University in DeLand, FL.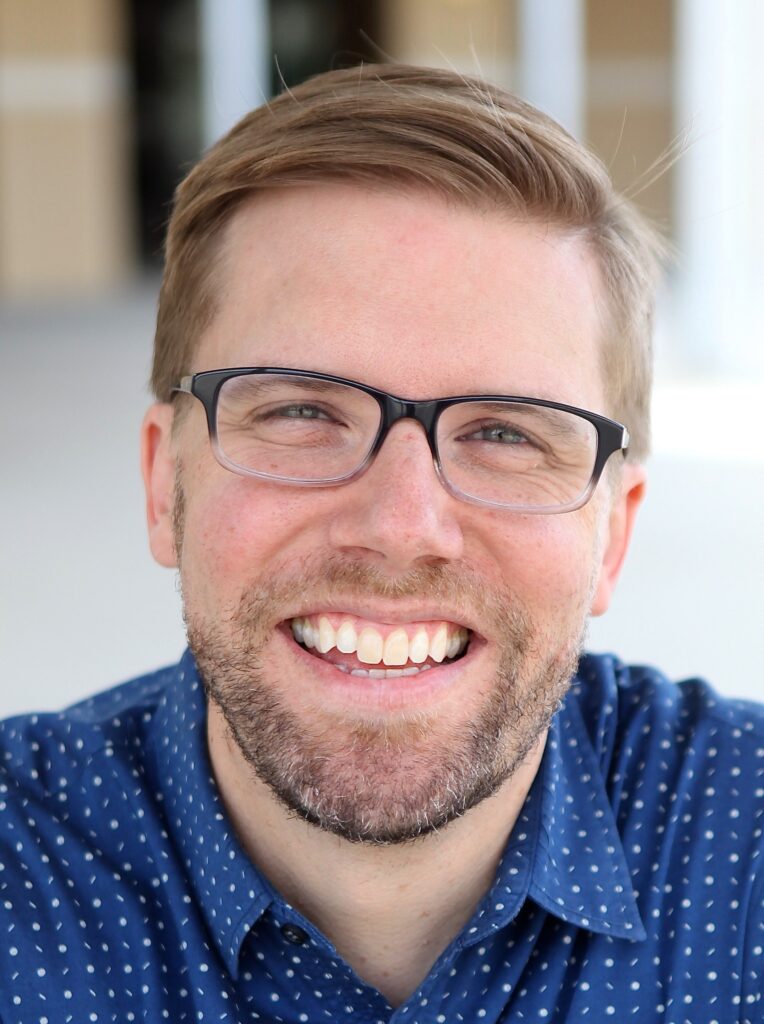 Justin Chase,
Associate Conductor
Symphonic Chorus
Justin Chase is in his 25th year of teaching. He is currently the choral director at Lake Nona High School in Orlando, Florida, where he was the 2019 – 2020 Lake Nona High School Teacher of the Year. Previously, Mr. Chase taught at University High School in Orlando, Florida, where he was the 2005– 2006 University High School Teacher of the Year. He holds a Bachelor of Music Education degree from the Florida State University and a Master's degree in Music Education from the University of Central Florida. He was the winner of the 2008 Grand Bohemian Excellence in Arts Education Award. High school choirs under his direction have performed three times for the Florida American Choral Directors Association Conference, twice at the President's Concert for the Florida Music Educators Association, and sang the prelude to an Evensong Service at the Washington D.C. National Cathedral in February of 2020. As musical director for Lake Nona High School's theatre program he has won Applause Awards from the Dr. Phillips Center for Outstanding Musical Director for Lake Nona's productions of Something Rotten, The Sound of Music, West Side Story, Hairspray, In the Heights, and Aida. For the past ten years Mr. Chase has also been the Director of Music at Winter Park Presbyterian Church.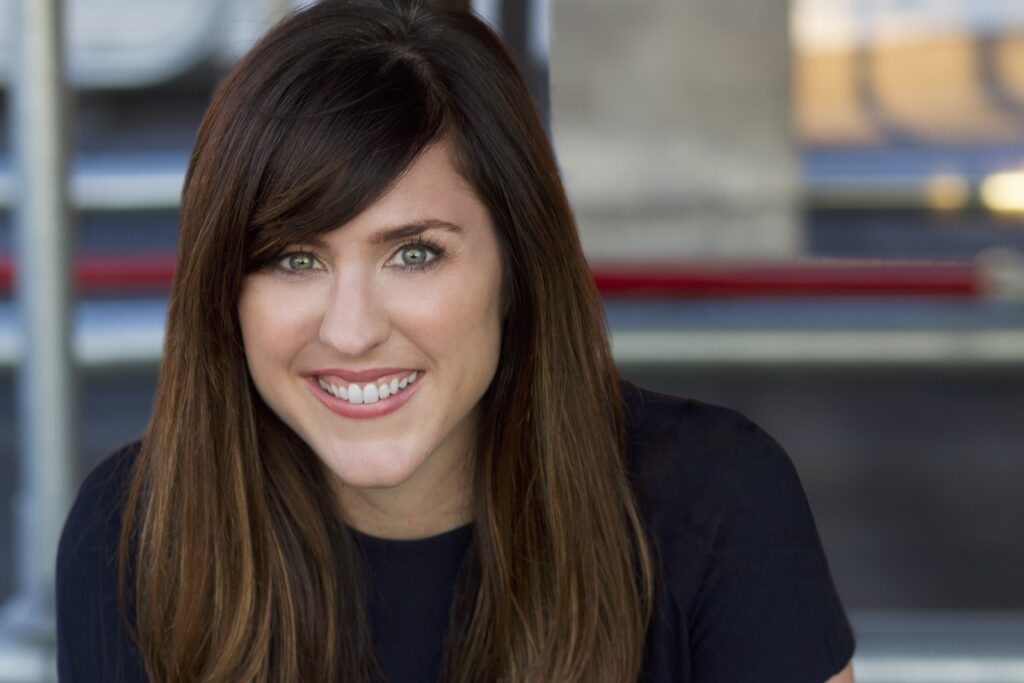 Lauren Langa,
Voice Consultant
Lauren Langa is a voice teacher based in Orlando, Florida, where she maintains a large private studio and serves on the voice faculty at Rollins College. She attended Florida State University for her undergraduate studies where she majored in both vocal performance and choral music education, and she holds a master's degree in vocal pedagogy from Westminster Choir College in Princeton, New Jersey. Lauren's instruction is centered around voice science and vocal health, and she has extensive experience with both traditional and contemporary styles.
Lauren frequently presents masterclasses and lectures on topics ranging from making the private voice studio a career, choosing music theatre repertoire, to preparing for music theatre college auditions. She has presented for Westminster's Voice Pedagogy Institute, DKI Jakarta Regional Pesparawi Development Institute in Indonesia, Independent Scholarship & Creative Activities Presentations at Rider University, Florida State Thespian Festival among many others. She has also done extensive training in the area of contemporary commercial music and is certified in Somatic Voice Work, which has yielded significant success with her students.
Lauren's high school students consistently earn spots in the country's leading music theatre and classical voice undergraduate and graduate programs, such as Carnegie Mellon University, Florida State University, Eastman School of music, Penn State University, Shenandoah University, Texas State University, University of Michigan, and many more. Additionally, many of her students have been selected as Florida representatives for the National High School Musical Theatre Awards, including Sofia Deler who was named the national winner in 2017.
In addition to her Orlando studio, she also teaches students in New York and Los Angeles, and her students can be seen in the The Prom (movie), Jesus Christ Superstar Live on NBC, Sing Street (Broadway), MJ: The Musical (Broadway), as well as on many regional stages such as the Chicago Lyric Opera. Lauren's combined skillset as not only a trained vocalist and performer, but trained teacher, has provided the foundation for her greatest passion of teaching voice where she can enjoy the fruits of her students' performing successes.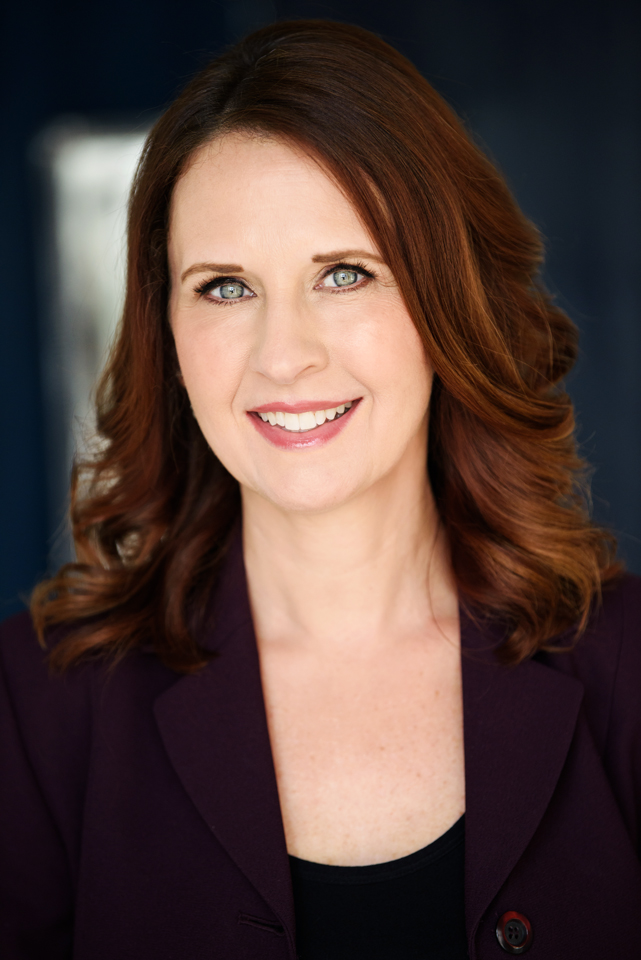 Ledean Williams,
Collaborative Pianist
Ledean began piano study at the age of 7, quickly discovering a love for both piano and choral music, which developed into a lifelong vocation as a collaborative pianist. She attended Florida State University, earning a Bachelor of Music Education degree with choral and general emphasis, studying piano under John Salmon and James Streem. She earned a Masters degree in Piano Pedagogy from Louisiana State University, where she studied with Kathleen Rountree and Constance Carroll.
Ledean has collaborated with a wide variety of vocalists, choirs, and instrumentalists in solo, choral, chamber, musical theatre, and church settings. She previously held staff accompanist positions with Eastern Shore Choral Society, The Orlando Chorale, and Orlando Choral Society. Currently, Ledean accompanies for the choral programs of Olympia High School and West Orange High School, as well as for many other school choirs throughout central Florida. She has performed alongside honor choirs at state, regional, and national ACDA programs, as well as for the Carnegie Hall debut of the Garden Community Choir.
In addition to collaborative music, Ledean has an extensive background as a piano teacher, working with students of all ages in private and group settings, and has presented at state and national MTNA conventions. She served as a church musician for over 20 years as pianist and music leader, and has also enjoyed her work as Musical Director for high school theatre productions.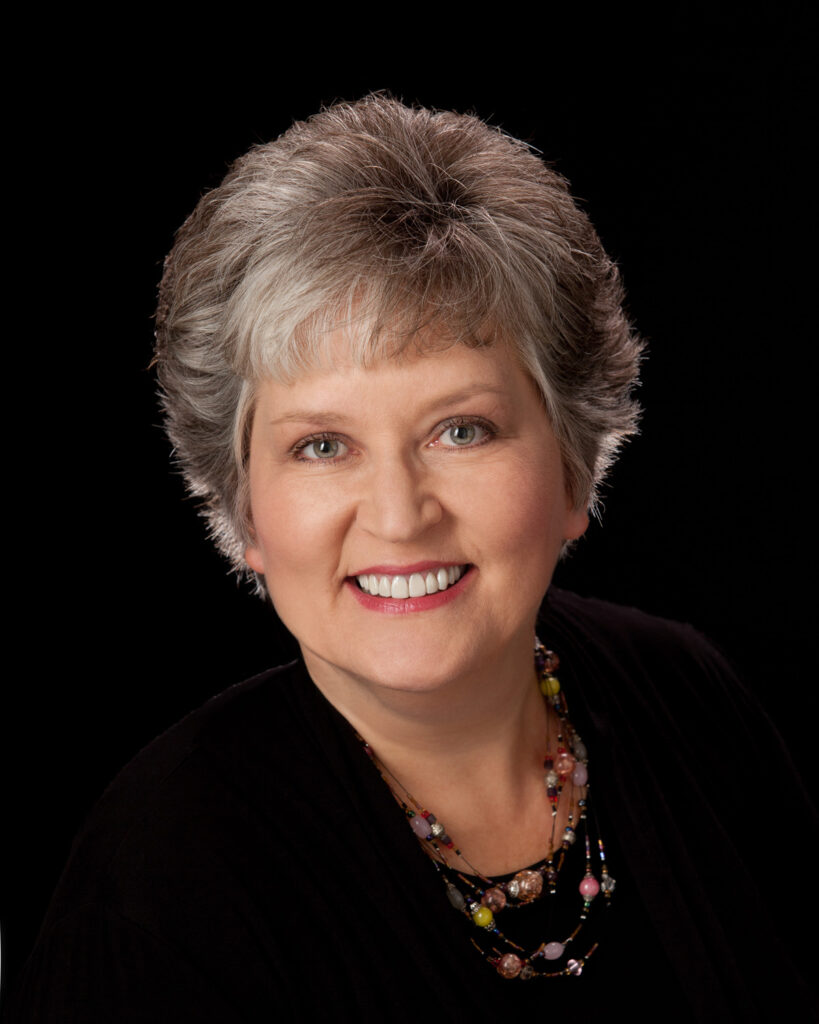 Dr. Sandra Peter,
Soprano Section Leader
Orlando Sings Symphonic Chorus
Dr. Sandra Peter is a professor in the Stetson University School of Music (DeLand, FL), where she conducts Choral Union. She recently served as a Guest Conductor for Magnum Chorum (Minneapolis, MN), Interim Director of Choirs at Florida Gulf Coast University, and Visiting Professor of Music at Macalester College. From 1991-2013, Dr. Peter taught at Luther College in Decorah, Iowa, and was a part of a team that saw extraordinary growth to Luther's music program. During this time period choral participation increased from 350 singers in five choirs to 550 students in six choirs. Her ensembles at Luther, Aurora (treble voices) and Cathedral Choir (mixed voices) toured annually, released recordings, commissioned pieces, and performed at conferences. For over twenty years Dr. Peter served on the artistic committee for Christmas at Luther, an Emmy Award-winning event that is televised annually nationwide. She has led All-State and honor choirs in twenty U. S. states, as well as abroad in Singapore and Oman. Her conducting debut in Carnegie Hall was in 2003.
A skilled choral arranger, Dr. Peter's works have been published by MorningStar Music, Carl Fischer Music, and the Neil Kjos Company. She is also a contributor to the book Conducting Women's Choirs: Strategies for Success (GIA Publications, 2012). Her course, "Toward Representation: Choral Music by Women," is available through Forward Motion, the online learning center from Manhattan Concert Productions.
Dr. Peter is an active member of American Choral Directors Association, the College Music Society, Chorus America, and a charter member of The National Collegiate Choral Organization. A native of Saint Paul, Minnesota, Dr. Peter holds degrees from Concordia College (Moorhead, MN), University of Arizona and the University of Iowa.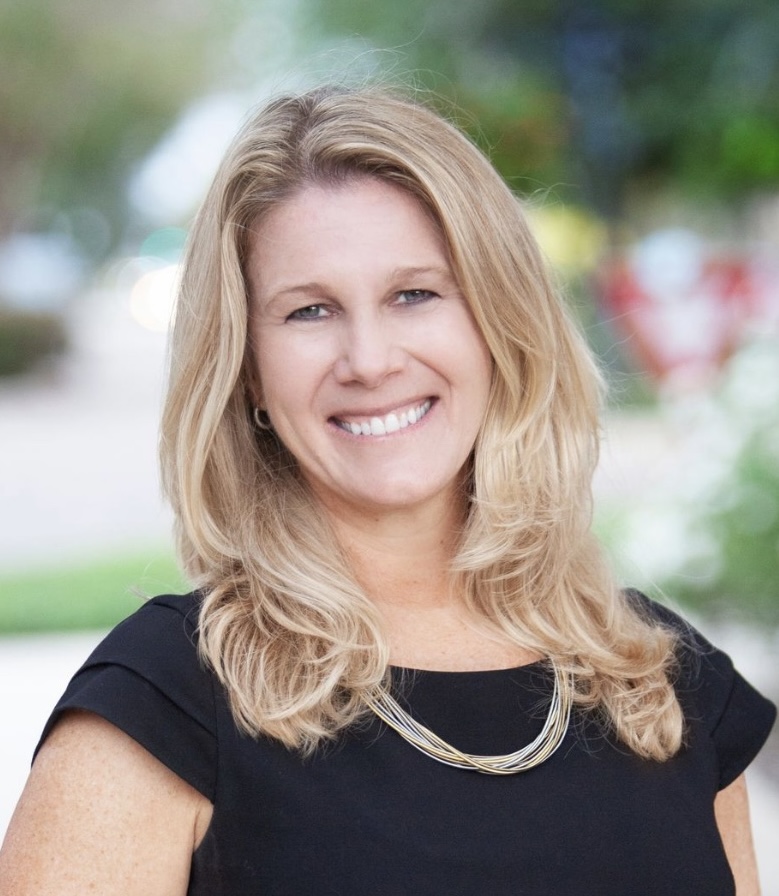 Melinda Fradley,
Alto Section Leader
Orlando Sings Symphonic Chorus
Melinda Fradley is the Director of Choral Activities at West Orange High School in Orlando, Florida. She was most recently the Jean Faircloth Principal Conductor for the Savannah Children's Choir. She is best known for her 25 years as a music educator in Volusia County Schools, and the Artistic Director of the DeLand High School Chorus. The beginning of her career was spent teaching music in the elementary schools while she also worked 10 years as a conductor with the Stetson University Children's Choir alongside Dr. Ann Small. Fradley received a Bachelor of Music Education and a Master of Education Leadership from Stetson University.
Ms. Fradley has participated in post-graduate studies with Dr. Duncan Couch, and Dr. Andrew Larson, in both choral conducting and choral history as well as working with Dr. Rodney Eichenberger, Charles Bruffy and Dr. James Jordan during their summer workshops.
Under her direction, the DeLand High Chorus was invited to sing for the 2010 Florida State School Board Association Conference. In 2014, her Chamber Women had the honor of performing for President Sirleaf of Liberia, and in 2015, Fradley and her choirs traveled to New York to perform in Carnegie Hall under the direction of Dr. Andre Thomas. Her Concert Choir was chosen to perform at the 2017 Florida ACDA state conference.
In 2019, Ms. Fradley spent three months as a guest professor at the City of Beijing University and the Kaiwen Academy in Beijing, China, where she taught American choral methods to collegiate and professional choral conductors and secondary school students at the invitation of Professor Lingfen Wu. She has also served as a guest clinician and conductor of several All-County Honor Choirs throughout the state of Florida. Ms. Fradley initiated a Choral Foundation program working with the public schools in Savannah, Georgia, and because of this program Savannah Children's Choir was awarded an annual grant from the City of Savannah.
As an active member of NAfME and ACDA, she is serving as Florida ACDA High School Honors Chair, and is an adjudicator for FVA. She is currently a singing member and President of The Festival Singers of Florida, under the direction of Dr. Kevin Fenton. Melinda was twice named Teacher of the Year for her schools; 1999, McInnis Elementary and 2014, DeLand High School.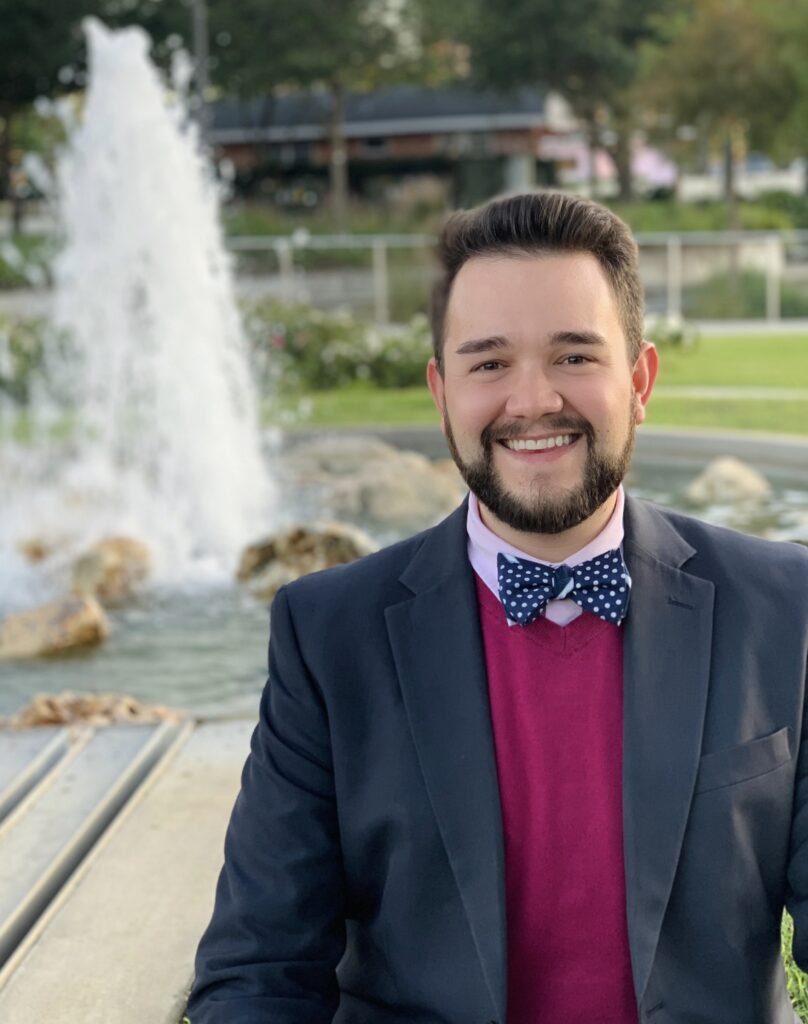 Zachary Pecore,
Tenor Section Leader
Orlando Sings Symphonic Chorus
Zachary Pecore, originally from Niceville, Florida, currently serves as the Director of Choirs at East River High School here in Orlando. He has consistently earned excellent and superior rating with his choirs both at the middle and high school level. A graduate from the Florida State University (FSU) with his bachelor's in choral music education, Zach immediately moved down to Orlando after graduating to experience the City Beautiful and the thriving arts scene that it has to offer. He has performed with several professional arts organizations in Orlando, and is excited to be returning to Orlando Sings for their second season as the tenor section leader.
Zach is an active member of the Florida Music Education Association (FMEA), Florida Vocal Association (FVA), American Choral Director's Association (ACDA), and is a past recipient of the Southern Division ACDA Colleen Kirk Award. Zach has served as the All-County Choir chair for Orange County Public Schools (OCPS), the head counseling and dorm supervisor for FSU Summer Music Camps, and is the current OCPS district chair for FVA.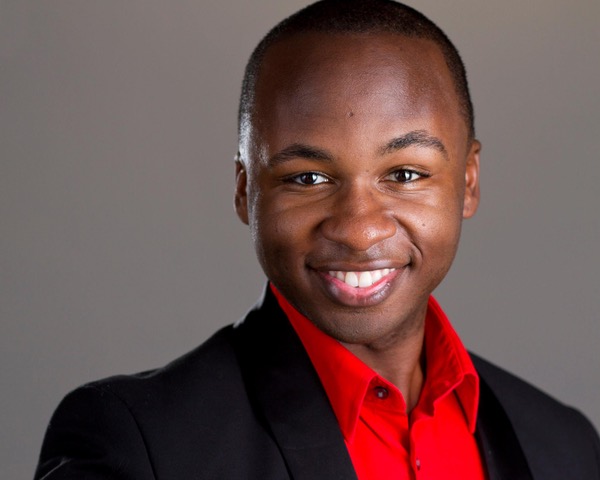 Alex Pollard,
Bass Section Leader
Orlando Sings Symphonic Chorus
Alex Pollard is an Orlando native and is currently the Choir Director at Boone High School. He holds a Bachelors and a Masters degree in Choral Music Education from The Florida State University. As a choir director, his choirs have been invited to sing at the Florida ACDA conference, and have consistently received Superior ratings at district and state MPA. His choirs have performed in venues at Walt Disney World, Seaworld, and New York City. As a singer, Alex has sung in local professional choirs and groups, including the Voices of Liberty at EPCOT. Alex is an active clinician and adjudicator, and a proud member of the American Choral Directors Association, Florida Vocal Association, and Florida Music Educators Association. Alex is excited to be a part of the inaugural season of Orlando Sings!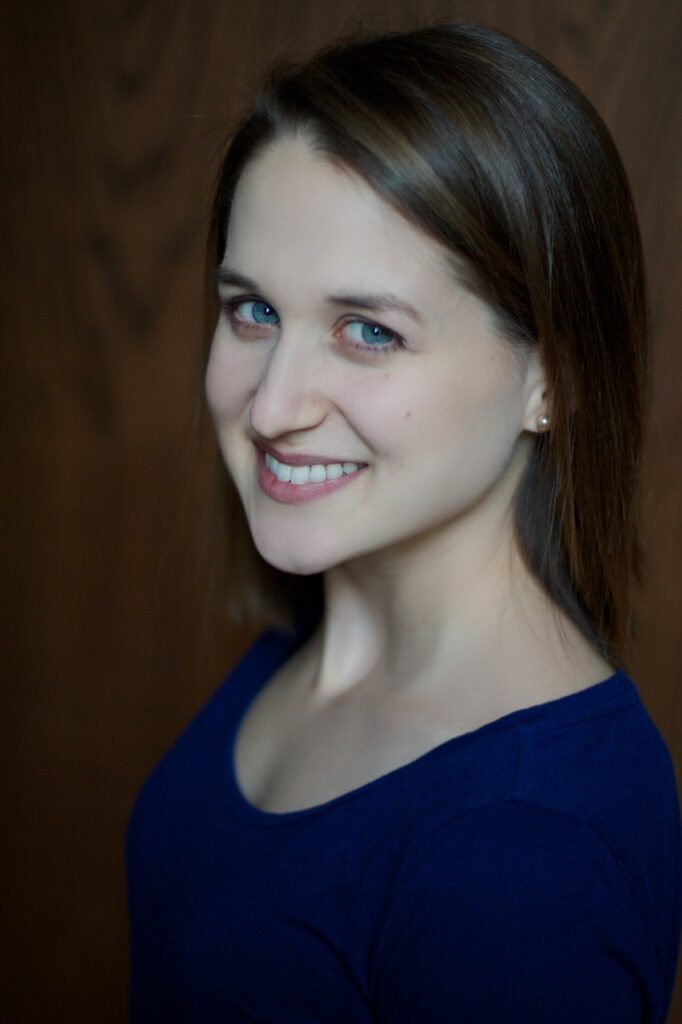 J. Christine Le,
Founding Associate Conductor
Orlando Sings Symphonic Chorus
J. Christine Le has served as conductor, clinician, adjudicator, and collaborative pianist in Louisiana, Michigan, Florida, and Mississippi. She taught chorus and music theory in Florida and Louisiana public schools for 9 years. Choirs under Ms. Le's direction have performed at State, Regional, and National ACDA Conferences. A founding member and past associate conductor of the Orlando Sings Symphonic Chorus, Ms. Le conducted Haydn's Die Schöpfung with The Orlando Philharmonic Orchestra in 2022.
Ms. Le was the first middle school guest clinician for Jacksonville Sings! in September 2019, and she has conducted honor choirs in several Florida counties. Ms. Le has adjudicated choral festivals in Michigan and Florida, including the Orlando Worldstrides Heritage Festival. She has presented at the Louisiana ACDA and Florida Music Educators' Association conferences.
Ms. Le earned her Bachelor's degree in Choral Music Education from Centenary College of Louisiana, studying under Dr. Julia Thorn. She completed her Masters of Music at Michigan State University, studying under Dr. David Rayl, Dr. Sandra Snow, and Dr. Jonathan Reed. She is currently a student at the University of North Texas, studying under Dr. Allen Hightower, Dr. Kristina Caswell-MacMullen, and Dr. Jessica Napoles. At the University of North Texas, Ms. Le currently serves as instructor of record for Camerata, teaching assistant for University Singers, and Chorus Master for the UNT Opera's production of Le nozze di Figaro. Ms. Le is a member of ACDA, NAfME, and Chorus America.
Board of Directors
President
Andrew Minear
Founder, Orlando Sings, Inc.
Director of Choirs, Lake Buena Vista High School
Vice President
Alex Stubenbort
Senior Administrator, Orange County Public Schools
Secretary
Lauren Langa
Owner, Lauren Langa Vocal Studio
Treasurer
Kenneth Swift II
CFP and Financial Advisor, Equitable Advisors
Members
AArica Ardis
Assistant State Attorney for the Office of the State Attorney's Office 10th Judicial Circuit
Suzanne Gifford
Retired, Orange County Public Schools
Kelly Jewell
Programmatic and Digital Media, Camelot Strategic Marketing & Media