What do our choir members say about singing with Orlando Sings?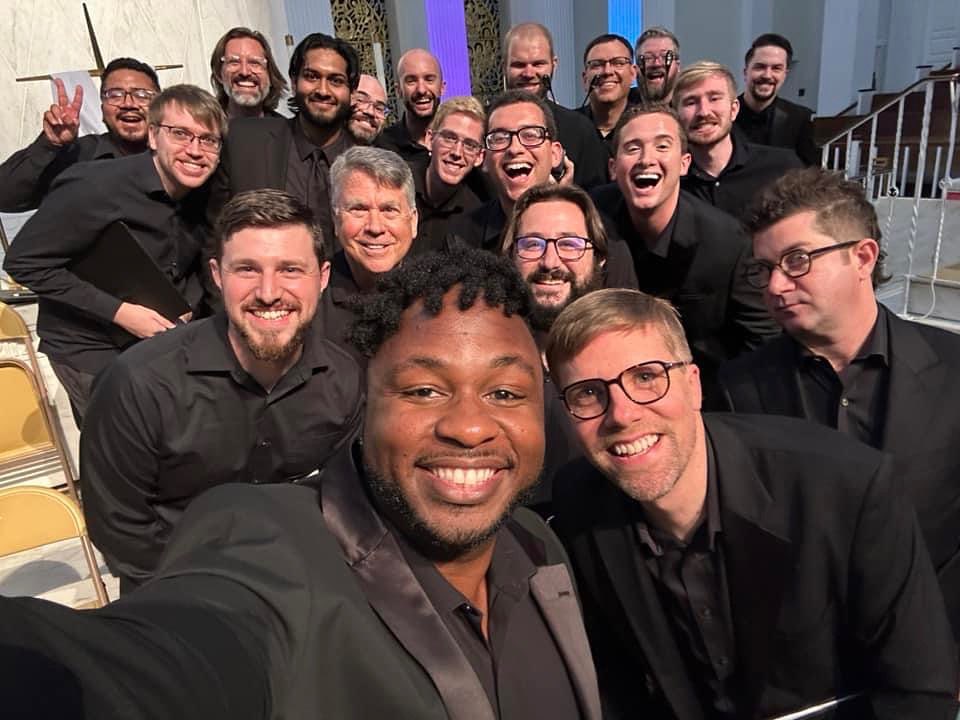 ---

"Singing with OSSC has definitely been one of the highlights of my time living in Orlando for the past two years. The caliber of artistry and repertoire we've performed so far is second to none from what I've experienced as a lifelong choral singer and has pushed me to be a better musician. To be in community with so many other people who are passionate about choral music and the amazing things it brings has been such a joy. One of the several "mountaintop musical moments" I've had with OSSC was singing the Hallelujah Chorus in Steinmetz Hall with the Orlando Philharmonic and our incredible soloists, I couldn't wipe the smile off my face for the whole movement!" –Grace H.
---

"I believe that I have become a better singer by being part of this organization. It is always a challenge for me, but I believe that I grow because of it." –Paul
---

"Harmonia is community at the highest level. Our ensemble respects each voice and clearly desires to support one another. It's been said before that 'a ship is only as good as its captain.' Sandra Shafer is the captain you want directing your ship. Her high level of compassion, honesty, understanding and humor keep me coming back for more. Thank you for lifting me up and leading through example what it means to be inclusive." –June
---

"Orlando Sings creates a welcoming environment that also challenges each musician. As a non professional singer, I've always been self conscious about my abilities and talents, but I have found a safe environment with a supportive section and encouraging director. I have been challenged as a singer, but have seen physical improvements in my own skill and talent, but emotionally I have grown more confident in myself by being in this environment. I have participated in other arts organizations, and Orlando Sings stands out from the rest. I am incredibly grateful for this organization, and hope to continue my involvement with them as OSSC grows." –Beka
---

"The weekly rehearsals are highlights of my week, the concerts highlights of the year. Doing this regularly as part of such an awesome, diverse and welcoming chorus community with so many highly talented singers is a blessing. I feel I've been growing in many respects, as a singer but also in my personality. After singing in choirs for decades I have to say: this is the best I ever had." –Reiner
---

"I moved to Orlando in 2021 straight from college. I didn't know a soul here and hadn't ever lived outside of the Midwest in my life. Orlando Sings was the first place where I was able to build a community in Orlando. The people there were kind, caring, supportive, and truly excellent musicians. Through Orlando Sings, I gained a group of friends and colleagues who share in the joy of music and celebrate each other at every turn." –Lauren
---

"Orlando Sings has helped immensely with my mental health. Music is known to help with it, but getting to sing and interact with such amazing people every week is such a great thing!" –Grace O.
---

"There are so many things I could say about Orlando Sings, but I will try to sum it up with this: it is a musical family I did not know I was missing until I came to the first rehearsal and found myself in happy tears over realizing that this, THIS, was something I had felt the lack of for years, and now it was back.

I've sung in choirs large and small, but have rarely felt the camaraderie and true friendship that I have experienced with the Symphonic Chorus and Solaria these past two years. I feel very lucky to get to make music with some truly stunning musicians under conductors who do not let their ego get in the way of the music. I also personally really enjoy singing the off the beaten path repertoire we have discovered together. I've sung plenty of Handel and Mahler and Bruckner and Beethoven and Verdi. And yeah, there is nothing like Mahler 2 with Tilson Thomas and the CSO. But I had never sung Tim Takach, Andrea Clearfield, or Caroline Shaw before I started singing with Orlando Sings, and I'm really enjoying it." –Dorea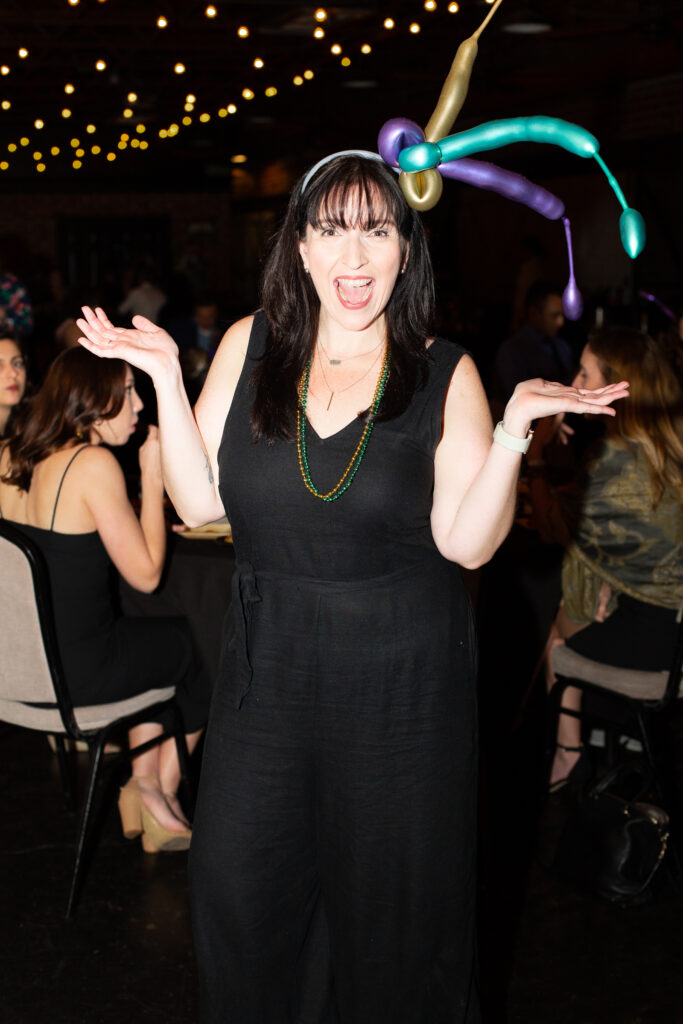 What would you say to someone thinking about auditioning?
---

"DO IT!!! Whether you're a working music professional or just looking to get back in the choral saddle for the first time in a while, you won't regret joining!" –Grace H.
---

"I would tell someone that I have sung with other choirs and arts organizations, but there is a unique magic to Orlando Sings that comes from the mixture of talent." –Beka
---

"I would encourage a person to audition regardless of background or experience. The community of singers is a welcoming one. They are not only supportive of talent, but they are inspiring for growth and betterment of the individual singer." –Melinda
---

"Do it! You won't find a choral experience like it anywhere else in Orlando." –Lauren
---

"If you're still hesitating and wondering (as I was, too) if you're good enough, just go and give it a try – it can change your life!" –Reiner